Stacy Glen Tibbetts

Singer/Songwriter - Guitarist - Composer/Lyricist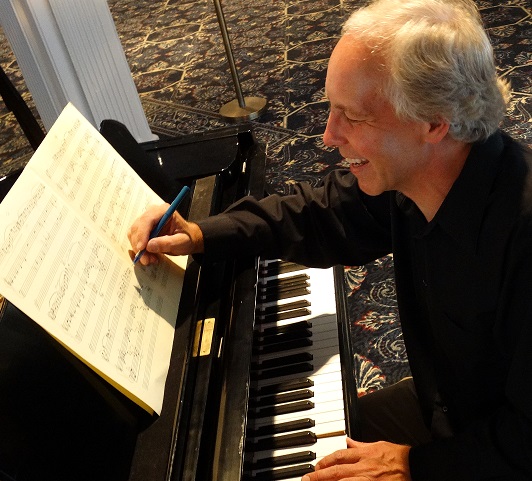 "You SURE have ability as a composer. Your
tunes are -- here's a word we rarely hear anymore --
catchy, and I'm delighted to have caught them."
-- Peter Filichia, www.masterworksbroadway.com,
Broadway Select, Music Theatre International

"Stacy is a fantastic promoter."
-- Elaine Meder, Webster's Bookstore Cafe
"The heart of the American songwriter in all its basic glory."
-- Independent Songwriter magazine, 2002

"Stacy Glen is a man I'd go out of my way to see. . ."
-- Judith Pellowe, The Hippo Press, Manchester, NH
UPCOMING:

NEW! Early fall dates with
Leah Mueller and Her Rhythm
at Zola Kitchen and Wine Bar
Sept. 14 and Oct. 19, 8-10 PM



We're Back on the Patio in 2017!! Every Friday, May 26 - Sept. 1, 2017 Stacy performs 5:30 - 8:30 PM at
The Nittany Lion Inn
Featuring a gourmet tapas
buffet
of PA-sourced meats on the grill, plus
regional brews, wines, and spirits
"PA on the Patio" Official Info
LATEST UPDATES: Our Facebook Page


RECENT APPEARANCES:

Saturday, August 5, 4-6 PM
w/Chris Brenne at Webster's

Saturday, July 21, 4-6 PM
Hesketh Wedding Reception
Ice Cream Fest!
Saturday, June 3, 12-4 PM
Downtown State College Rotary


Tuesday, May 23, 11:30 AM
Village at Penn State Atrium

Friday, May 19, 8-10 PM
Zola Kitchen and Wine Bar
With Leah Mueller and Her Rhythm

Saturday, April 29, 10 AM
St. Andrew's Lawn
Downtown State College
Children's Songs!!

Central PA People's Climate Day
Thursday, April 6, 8-10 PM
Zola Kitchen and Wine Bar
With Leah Mueller and Her Rhythm
Thursday, March 30, 8-10 PM
Zola Kitchen and Wine Bar
With Leah Mueller and Her Rhythm
Thursday, March 23, 11:30 AM
Village at Penn State Atrium

Thursday, March 2, 8-10 PM
Zola Kitchen and Wine Bar
With Leah Mueller and Her Rhythm


PREVIOUS PERFORMANCES LIST