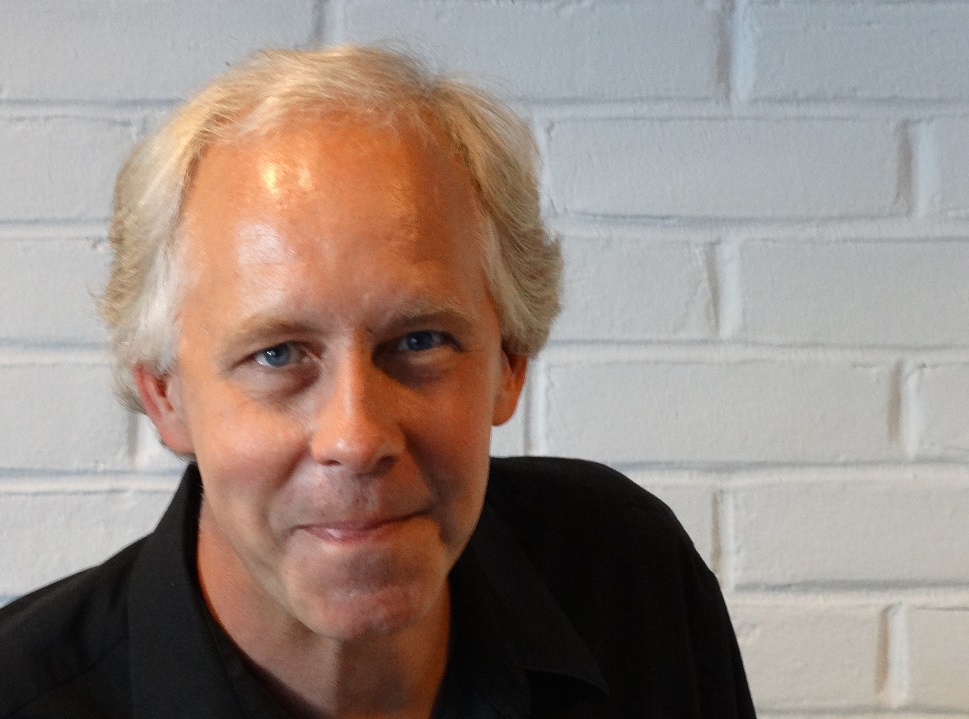 Stacy Glen Tibbetts (www.stacyglen.com) is an active composer who has performed for years as a singer/songwriter, leader of his own swing group, and professional guitarist. Stacy's recent performance credits include a weekly summer solo gig at the Nittany Lion Inn on the Penn State campus; playing and singing jazz standards for the guests at the Atrium at the Village at Penn State; working as guitarist/arranger for the hot swing group Leah Mueller and Her Rhythm; and appearing regularly with the Stacy Glen Trio, featuring some of the best musicians in the Centre Region. He holds a minor in classical music composition from Penn State and has studied jazz arranging and performance with guitarist Dave Klein and saxophonists Dan Yoder, Rick Hirsch, and Tony Gairo.
Cabaret and theatre songs from Stacy's 2010 original CD Out On The Town, featuring vocalist Catherine Dupuis and The Rick Hirsch 4, aired nationally on jazz radio stations in 2011. Stacy's songs also have been showcased at NYC's American Popular Song Society's annual songwriter's cabaret ("Brooklyn Bound," "Waste of Time,"), in a benefit for Theatre Resources Unlimited (TRU) at Don't Tell Mama in Times Square ("Waiting"), for The State Theatre in State College, PA ("At The State"), and at the Central PA 4th Fest celebration ("I Love the Fourth of July"). He composed the theme song for Pam Monk's Play By Play series at the University Club.
With librettist Pam Monk, Stacy has also presented several readings of two original book musicals, Dialing for Donna (2011), and Bella Sicilia: The Gourmet Musical (2004, an adaptation of Much Ado About Nothing), at The State Theatre and The Downtown Theatre Centre in State College, PA, and at The Dramatists' Guild's Loewe Room in NYC. In June 2011, he presented an AEA-approved reading of a revised version of Donna at the Planet Connections Theatre Festivity in the East Village, where it was nominated for a "Best Direction" award.
From 2010 to 2012, Stacy fronted the hot swing group The Sizzle Sticks and music directed and performed in the popular annual Pam Monk's Forbidden Valley satirical revue. He has also served as the pit guitarist for productions of A Man of No Importance, Smokey Joe's Cafe, Little Shop of Horrors, Dreamgirls, Bye-Bye Birdie, The Fred Waring Radio Show, and Hello, Dolly for organizations such as Penn State Centre Stage, 4th Wall Music Theatre (Bloomfield, NJ), Fuse Productions, and the Nittany Valley Symphony.
From 1994 to 2001, Stacy performed professionally as a solo singer/songwriter and with the original acoustic folk/rock group Driftwood, gigging at noted Boston and Pennsylvania music clubs including Cafe 210 West, The Darkhorse, The Phyrst, Zeno's, the Kendall Cafe, Club Passim, The Cambridge Center for Adult Education (CCAE), The Center for the Arts at Natick (TCAN), and the Zeitgeist Gallery. Alleyways, a CD collection of Stacy's original folk/rock songs from this time, was called "an eclectic, intelligent blend" by one critic and is available at http://www.cdbaby.com/stacyglen. In the early 2000s, he taught a songwriting workshop at Penn State and co-produced "Singing a New Tune," a benefit songwriter series, at various venues in State College, PA.
Stacy is a member of the Dramatists Guild of America, ASCAP, and TRU (Theatre Resources Unlimited). He teaches writing at Penn State and lives in Bellefonte with his wife, Gina, and daughter, Johanna. He can be reached at stacy@stacyglen.com or (814) 357-2394.