Stacy Glen Tibbetts

Singer/Songwriter - Guitarist - Composer/Lyricist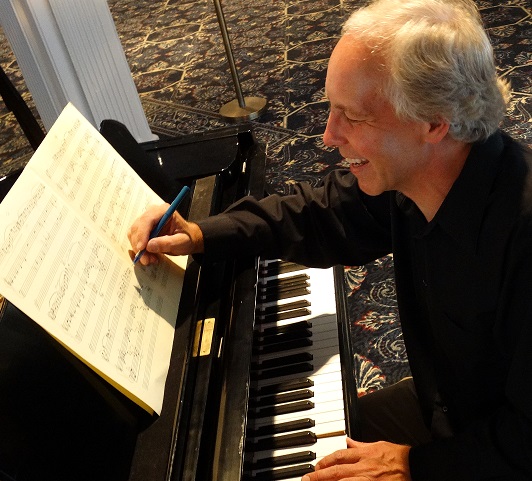 "You SURE have ability as a composer. Your
tunes are -- here's a word we rarely hear anymore --
catchy, and I'm delighted to have caught them."
-- Peter Filichia, www.masterworksbroadway.com,
Broadway Select, Music Theatre International

"Stacy is a fantastic promoter."
-- Elaine Meder, Webster's Bookstore Cafe
"The heart of the American songwriter in all its basic glory."
-- Independent Songwriter magazine, 2002

"Stacy Glen is a man I'd go out of my way to see. . ."
-- Judith Pellowe, The Hippo Press, Manchester, NH
UPCOMING:



Sunday, March 24, 2019,
12:45-1:30 PM
Maple Harvest Festival
Shaver's Creek Environmental Center
Solo performance,
jazzy acoustic originals

April 4, 2019, 11:30 AM
Spring Festival
The Atrium, Village at Penn State
Jazz standards and originals

10-11 AM, Saturday, April 6
Lila Yoga, Sun Salutations Class
103 E Beaver Ave., State College
(814) 531-5452
Solo performance, jazzy acoustic originals and covers

Saturday, April 20
Pam Monk's Storypalooza at Webster's
Time TBD

MAY IS COMING!
Stacy performs 5:30 - 8:30 PM
every summer Friday at
The Nittany Lion Inn
"PA on the Patio" Official Info
LATEST UPDATES: Our Facebook Page



RECENT APPEARANCES:



January 22, 11:30 AM
Winter Festival
The Atrium, Village at Penn State
Jazz standards and originals

Wednesday, December 12, 6-9 PM
Private Party, Nittany Lion Inn
The Stacy Glen Trio

Friday, December 7, 6-8 PM
Big Springs Spirits
Swing and Vocal Standards
With Leah Mueller and Her Rhythm
198 Match Factory Place, Bellefonte
(814) 353-4478

10-11 AM, Saturday, Nov. 3
Lila Yoga, Sun Salutations Class
103 E Beaver Ave., State College
(814) 531-5452
Solo performance, jazzy acoustic originals and covers
Sign up here: Lila Yoga Calendar
More Info - Homepage

PREVIOUS PERFORMANCES LIST